Hidden Talent
My Profile
Harry Whittaker
Gender: Male
Age: 24
1st Location: Bedfordshire
2nd Location: Hemel Hempstead
Physical Details
Height: 6ft 1in
Hair Colour: Brown
Eye Colour: Blue
Ethnicity: White
First Nationality: England
Playing age: 16 to 25
Chest (inches): 32
Waist (inches): 31
Collar (inches): 15.5
Inside Leg (inches): 31
Shirt Size: M
UK Shoe Size: 9
My Talents:
Actor Magazine Model TV/Film Extra
About Me
I am a trained actor with commercial representation from Victoria Lepper Associates. Also I am a reliable supporting artist and model with excellent availability and transport links. In the last 12 months worked with clients ranging from Netflix and the BBC to Maltesers and Lewis Capaldi. I am DBS checked and a registered actor on Spotlight.
Experience
FILM, TV & COMMERCIAL

2019: 83, Martin Snedden, Kabir Khan
2019: Autopsy: The last hours of Glen Campbell, Lindell Campbell, Cath Whelton/Potato TV
2019: Harry Potter & the Cursed Child Commercial, Theatre Attendee, Warner Bros.
2019: eBay Commercial, University Welcome team, eBay Ltd.
2019: Mira, Club Dancer, Rachita Kapoor
2019: Alex Rider, High school Student, Sony Pictures
2019: Once Music Video, Glam squad and hand model, Accomplice Limited
2019: Jaawani Jaaneman, Club Dancer, NM Bollywood
2019: Hotter when your chill, Featured Speed dater, Lynx & Lad Bible Group
2019: Greyhound Music Video, Mob Member, Joseph Shaw and Eseosa Ohen
2019: Sky Sports start of season, Football Fan, Sky Creative Agency
2019: Autopsy: The Last Hours Of David Cassidy, Best Friend, Cath Whelton/Potato TV
2019: Cinch Launch, Stagehand, Iris London Limited
2019: Bringing the Fun to ITV, Surprise Winner, ITV Studios
2019: University Prospectus , Myself, University of Bedfordshire
2019: Louder, Model, Luton Culture
2019: Sports Campaign, Tennis Player, University of Bedfordshire
2019: Near Neighbours Advert, Participant, Seraph
2019: PAL at Bedfordshire, Myself, Sara Gavin
2019: Hear From Harry, Myself, Sara Gavin
2019: More Than A Degree (Cinema), Myself, Clearhead
2019: Very: It starts with a box, School Pupil, St Luke's
2019: Mama Music Video, Military Friend (Featured), Atlantic/Warner Records
2019: Skin Care Commercial, Coffee drinker/Interviewee, Ogilvy
2019: Maltesers Commercial, Party guest, AMV BBDO
2018: Deck the Halls, Rhys, UOB
2018: Stem Cinema Advert, Student, UOB
2018: Top Boy, Pedalo Youth, Netflix
2018: BBC Sounds Commercial, Shop customer - BBC
2018: London Tourist Board, Train passenger - Beyond Studio
2018: Lewis Capaldi Music Video, Bartender - Virgin Records
2018: Autopsy: The Last Hours Of Davy Jones, Mickey Dolenz - ITV Studios/Potato TV
2018: Elderbrook Music Video, Pool Party Guest - Warner Music UK
2018: Gomorrah TV Series, Office Assistant - Cattleya/Sky Atlantic
2018: A League of Their Own, Swimming Crowd - CPL Productions/Sky One
2018: Crime Research Short Films, Perpetrator - UOB
2018: What's Your Story?, Student - Future Legend Media
2018: University Promotional Film, Business Student (Lead), Clearhead Productions
2017: Performing Arts Commercial, Student - UOB

STAGE
2019: The Mindotaur, The Storyteller, Bedford Festival Fringe
2019: Protestor, Riot Act, People Power Passion
2019: Extracts from Romeo & Juliet, Mercutio, Bedford Young Theatre
2019: Trainspotting (Reprise), Renton, Degree Show
2019: DNA, Brian, Degree Show
2019: The Night Before Christmas, Simon, Obscene Acts Theatre
2019: Tomorrow's Great Pageant, Elizabeth Fry, Post Workers Theatre
2019: Penetrator, Alan, University of Bedfordshire
2019: Pitchfork Disney, Presley, University of Bedfordshire
2019: Trainspotting, Renton - Revoluton Arts
2019: The Minotaur, Storyteller - University of Bedfordshire
2018: Dads Army, Pike/Collaborator - St Augustine's Players
2018: Cassie, Keith - University of Bedfordshire
2018: The Tin Woman, Hank - University of Bedfordshire
2018: Smile, Ensemble/Director/Writer - University of Bedfordshire
2018: Deal With It, Harry/Collaborator - University of Bedfordshire
2017: Hear, Thomas - US Festival
2017: Afterlives: Ensemble/Collaborator, Mkultra/Peader K, Gigi A

Acting and Training Institution
First Class Honours, Theatre & Professional Practice BA (Hons) - University of Bedfordshire
Additional Details
Driving Licence: No
Car Owner: No
Motorcycle Owner: No
DBS Certificate: Yes
Spotlight Pin: 0016-9055-4604
My Videos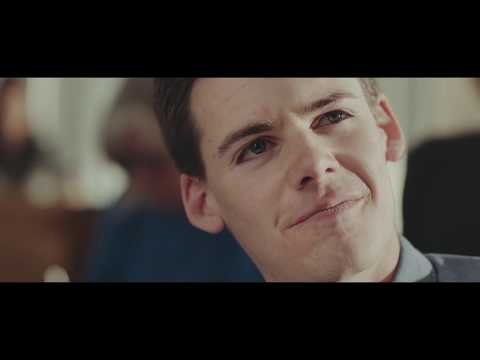 Realise your potential at the University of Bedfor
A promotional film for the University of Bedfordshire. Shot by Clearhead Productions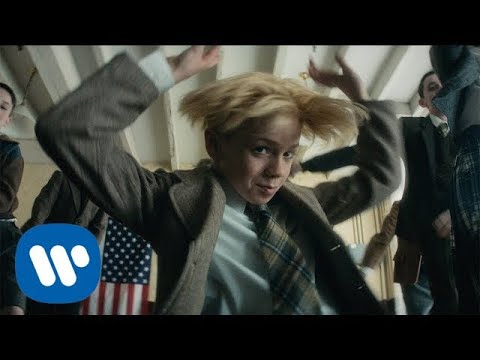 Clean Bandit - Mama (feat. Ellie Goulding) [Offici
This is the official video for "Mama" featuring Ellie Goulding.
My Voice Clips
This member has not uploaded any voice clips
Z Card
Your first 3 pictures will appear on your Z-Card