My Profile
Zahra Gobir
Gender: Female
Age: 27
1st Location: Northamptonshire
2nd Location: Milton Keynes
Physical Details
Height: 5ft 10in
Hair Colour: Black
Eye Colour: Brown
Ethnicity: Black
First Nationality: England
First Nationality: Nigeria
Dress Size: 8
Top Size: 8
Bottom Size: 10
Hips (inches): 37
Waist (inches) 27
UK Shoe Size: 7
Chest Size: 34
Cup Size: DD
My Talents:
Actor Magazine Model TV/Film Extra TV Game Shows Behind The Scenes
About Me
I am an agency signed Model with over 10yrs in the industry. I have worked with a variety of brands on commercials, music videos, editorials and beauty shoots as well as having walked for several LFW and GFW shows.
I have recently taken up Supporting Artiste work and have worked on some great comedies, soaps and films in the last few years.
Experience
From 2020 onwards:
COMMERCIAL
Uber Eats TVC (2020)
McDonald's McCafe TVC (2020)
Facebook "She Means Business" social media ad (2020)
Mylee Halloween/ Black Friday/ Precious Gems campaigns (2020)
Glaize launch campaign (2020)
Radio 1 Breakfast "How do you like your Greg in the morning?" social media promo (2020)
TikTok Christmas ad (2020)
Mike's Hard Seltzer promo (2021)
River Island "Unleash Your Vibe" TVC (2021)
MZ Skin promo (2021)
Man vs. Machine BBC idents (2021)
Hello Fresh TVC (2021)
HSBC TVC (2021)
Rakuten TVC (2022)
Dunelm Winter Sale TVC (2021)


EDITORIAL
Professional Hair Magazine (Nov/Dec 2020)
The Portrait Pr0ject Mag, Volume 2 Issue 9 (2021)
Your Berks, Bucks and Oxon Wedding magazine (June/July 2021)
Black Beauty and Hair cover (June/July 2021)
Hairdressers Journal (July 2021)
Avon brochure cover and makeup (Campaign 12, 2021)
Observer Magazine (2021)


ECOMMERCE
Rasha Kashou Couture bridal wear (2021)
Vue.ai x Nordstrom virtual mannequin (2021)
For Every Type haircare (2022)
Glaize press on manicure (TBC)


BACKGROUND
Eastenders (2018/19/20)
Holby City (2020/21)
Top Boy (S3 E10)
Wonder Woman 2 (2020)
In The Long Run S3 E? (2020)
The Split S2 E? (2020)
007 No Time to Die (2021)
Bulletproof 2 (2020)
Flack S2 E? (2020)
Fast and Furious 9 (2021)
Truth Seekers (2020)
Maxxx, Channel 4 (2020)
The First Team, BBC2 (2020)
Roadkill (2020)
Pirates (2021)
Last Night in Soho (2021)
War of the Worlds 2, FOX (TBC)
The Batman (2022)
Buffering (2021)
After Life 3 (2021)
Embankment (TBC)
Citadel (2022)
The Pentaverate (TBC)
Britney (TBC)
Toast of Tinseltown (2022)
Murder in Provence (TBC)
The Flash (TBC)
The Midwich Cuckoos (TBC)
Call My Agent (TBC)
Captain Marvel 2 (TBC)
Aquaman 2 (TBC)
Mechanical (TBC)
Surprised By Oxford (TBC)
Better Things (TBC)
Marvel Secret Invasion (TBC)
Avoidance (TBC)

OTHER
Mel C "Blame it on Me" music video (2020)
Ravensbourne University MA Womenswear fittings (2020)
British Hairdressing Awards The Hair Surgery submission - blonde (2020)
British Hairdressing Awards The Hair Surgery submission - pastel (2020)
Style Chat with Joey Bevan (2020)
Sola "White Space" music video (2020)
Drew Henry Womenswear fitting (2020)
British Hairdressing Awards Renaissance submission - colour (2021)
British Hairdressing Awards Toni & Guy submission - Samburu (2021)
Compare Ethics promotional video (2021)
Pure Chemistry lingerie fitting (2021)
The Sourdough Club "Bake one, give one" lifestyle stills (2021)
GU cheesecakes lifestyle stills/ video (2021)
Yeah Proof "Dolla Bag" music video (2022)
Kadeena Cox stand-in Tesco x I'm A Celebrity TVC (2021)
Heinz Big Beanz Count TikTok livestream (2022)
Additional Details
Driving Licence: Yes
Car Owner: Yes
Motorcycle Owner: No
DBS Certificate: Yes
My Videos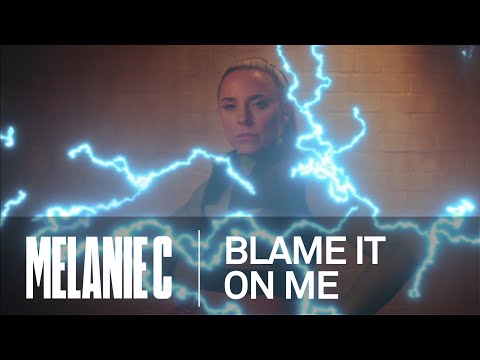 Melanie C - Blame It On Me
Office worker fighting as former Spice Girls popstar in a video game at her desk
My Voice Clips
This member has not uploaded any voice clips
Z Card
Your first 3 pictures will appear on your Z-Card