Register to get discovered
Login to improve your profile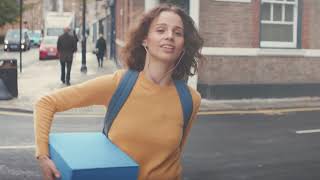 Know what's happening - Explore Twitter
View The Shoot
More Videos
I'm a big fan of Talent Talks. Great communication, professionalism and good work opportunities. Thank you so much!
Fiona Thompson
View Our Testimonials
Just wanted to say what a truly friendly and Professional Agency Talent Talks is to work with, the atmosphere & ambience is fantastic. The team are so nice to work with, I feel very fortunate & privileged to be a member of the Talent Talks family. One of the best Agents around. Would recommend to anyone who has the opportunity to join.
Sheila Glass
Our Auditions
View our latest jobs and auditions and start applying today...
Contact Us Through Twitter
@Talent Talks

And the music videos keep coming! Here are a few snaps from the music video 'Future Love' by the group RIDE. All ca… https://t.co/OnCBlE7ykv

@Talent Talks

Have you seen the music video 'SPONSORED' by Hardy Caprio? If not, where have you been?! 😮 Features our suave… https://t.co/LCxJGCORqp
Follow Us On Twitter
Our Instagram Pics