Register to get discovered
Login to improve your profile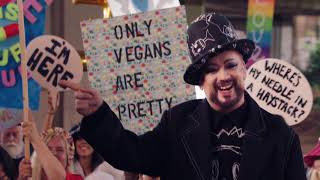 Boy George & Culture Club - Let Somebody Love You
View The Shoot
More Videos
Talent Talks provide exceptional service within the casting industry. Quick, helpful communication and clear factual advice are just some of the many attributes that make Talent Talks stand out from the rest!
Bradley Gray
View Our Testimonials
TT has changed my life in ways I never imagined, I have been on some very enjoyable jobs, meeting industry professionals who are passionate about their work and inspiring others. TT keeps its fingers on the pulse by adapting its work contacts to meet the challenges of an ever-changing marketplace and sending actors into corporate and medical worlds, in roleplay alongside films and stills shoots. It is with great interest that I watch the growth of this company into other industry sectors to keep us all working through this new digital age which I have no doubt TT has the Talent to do!
Susan Mason
Our Auditions
View our latest jobs and auditions and start applying today...
Contact Us Through Twitter
@Talent Talks

Don't just take it from us! Read what Jesmond Murray has to say 🗣, register now and be a part of the TTFamily! ☺️… https://t.co/MNwrxSkG2l

@Talent Talks

Don't just take it from us! Read what Jesmond Murray has to say 🗣, register now and be a part of the TTFamily! ☺️… https://t.co/QjYq92WrRx
Follow Us On Twitter
Our Instagram Pics