Register to get discovered
Login to improve your profile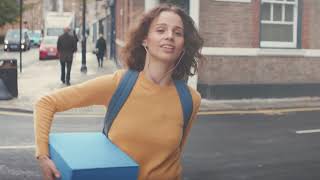 Know what's happening - Explore Twitter
View The Shoot
More Videos
I joined the TT family many years ago when they had just started out, since then I have worked with Ellie Goulding, Giggs, Mark Ronson, Chip, and Wiley, just to name a few. I have had some once in a lifetime opportunity's and have made some lifelong friends. Working with Talent Talks doesn't feel like work, it's amazing!
Samantha Sharratt
View Our Testimonials
TT has changed my life in ways I never imagined, I have been on some very enjoyable jobs, meeting industry professionals who are passionate about their work and inspiring others. TT keeps its fingers on the pulse by adapting its work contacts to meet the challenges of an ever-changing marketplace and sending actors into corporate and medical worlds, in roleplay alongside films and stills shoots. It is with great interest that I watch the growth of this company into other industry sectors to keep us all working through this new digital age which I have no doubt TT has the Talent to do!
Susan Mason
Our Auditions
View our latest jobs and auditions and start applying today...
Contact Us Through Twitter
@Talent Talks

Happy Easter 🐣 to all our lovely followers! We hope your day is filled with love, laughter and most importantly cho… https://t.co/XxCKooi3aE

@Talent Talks

Throwback to when our #ttfamily got the opportunity to meet the one and only John Barnes for a Just Eat ad! If yo… https://t.co/Zgd9aJcuM5
Follow Us On Twitter
Our Instagram Pics