Register to get discovered
Login to improve your profile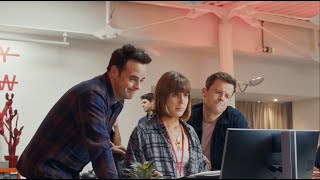 Bank of Antandec | Stan the Smartbot
View The Shoot
More Videos
I can't thank Talent Talks enough, the opportunity to be on set with the likes of Little Mix to Boy Better Know. You never know what the next shoot will be, but you always know it'll be filled with the friendliest people.
Sophie Morgans
View Our Testimonials
I was on set via my other agency who booked a few cast for a shoot, TT then arrived with 150 people. They were one HUGE team, all joking and having fun, something I wanted to be a part of. I've since joined and never looked back. Love the TT Fam!
John Turner
Our Auditions
View our latest jobs and auditions and start applying today...
Contact Us Through Twitter
@Talent Talks

OPEN POST - BIRMINGHAM based cast aged 17-80 for TV Advert on Thursday 28th November. Paid https://t.co/NbVHScCUek

@Talent Talks

Urgent. Female Aged 20-40 for Jewellery Shoot. Please Read Full Brief. Paid £130 https://t.co/LQluGj3OzK
Follow Us On Twitter
Our Instagram Pics