Register to get discovered
Login to improve your profile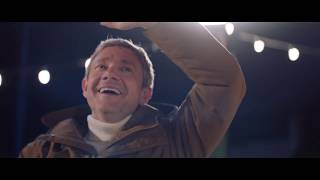 Vodafone: Glide Through Christmas
View The Shoot
More Videos
After returning to the industry after a 20+ year break, I have been very pleased with the work I've received through Talent Talks and everyone is wonderfully supportive. Payments are quick and I have met brilliant work colleagues whom I have had the pleasure to work with time and time again. Well done to you all, you're marvellous.
Jayne Michele Pacitto
View Our Testimonials
Talent Talks is one of the first agencies I joined up with when getting into S.A. work, and they've remained one of the best in the years that have followed. The staff are really personable and It's easy to get in touch with them when needed. The process for applying for roles and getting booked is straight-forward, and the agency as a whole is very professional and friendly.
Scott James
Our Auditions
View our latest jobs and auditions and start applying today...
Contact Us Through Twitter
@Talent Talks

Casting for a Boxer Dog for a shoot in Colchester. Paid £250 https://t.co/jOHx1jINzy

@Talent Talks

Would RU believe it? Drag Race is finally coming to the UK. The award winning hit series is kicking off next year i… https://t.co/grPIwtbF9m
Follow Us On Twitter
Our Instagram Pics