Register to get discovered
Login to improve your profile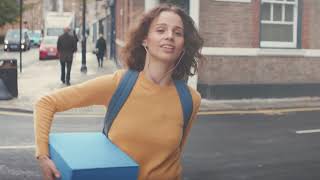 Know what's happening - Explore Twitter
View The Shoot
More Videos
I worked with Talent Talks on a dance contract for six months in India. We worked on videos in the Bollywood industry, went all around India and even Thailand! It was the most incredible, eye opening experience that I'll remember for a life time. I couldn't have done it without you!
Jazzmin Letitia
View Our Testimonials
As a Crowd 2nd working for big film production companies, it is crucial for me to book the best supporting artists I can. This is about getting the right faces, with the right attitude and an appropriate level of experience for the job. Time and time again, I go back to TT who are hands on with delivering exactly what I need and are a pleasure to work with.
Helen Kasparian - Casting & Crowd Second Assistant Director
Our Auditions
View our latest jobs and auditions and start applying today...
Contact Us Through Twitter
@Talent Talks

If you watched the #britawards last night then you might have spotted our #ttfamily member Gerrard serving milk to… https://t.co/JZNCdpeOng

@Talent Talks

Throwing it back to 7 years ago 😮 when we did an all-nighter shoot in Westfield for Olly Murs Video 'Oh my goodness… https://t.co/OakTyCkrS9
Follow Us On Twitter
Our Instagram Pics