Register to get discovered
Login to improve your profile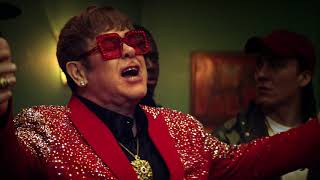 More Videos
After returning to the industry after a 20+ year break, I have been very pleased with the work I've received through Talent Talks and everyone is wonderfully supportive. Payments are quick and I have met brilliant work colleagues whom I have had the pleasure to work with time and time again. Well done to you all, you're marvellous.
Jayne Michele Pacitto
View Our Testimonials
The thing I like the most about TT is they make you feel important and not just 'another extra'. Every shoot I have done they have been organised and totally professional. What you sign to is what you receive. No false promises and no messing around. Great work Talent Talks, here's to the future.
Katie Bunting
Our Auditions
View our latest jobs and auditions and start applying today...
Contact Us Through Twitter
@Talent Talks

Open Post: BMX Riders who can do TRICKS for a 2 Day E-Commerce TVC Shoot. Paid £400 https://t.co/d80yK4WerR

@Talent Talks

Open Post: People With Disabilities Wanted for A 2 day Educational Shoot. Paid https://t.co/ztw8pXrb9d
Follow Us On Twitter
Our Instagram Pics