Register to get discovered
Login to improve your profile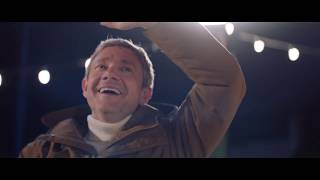 Vodafone: Glide Through Christmas
View The Shoot
More Videos
Talent Talks provide exceptional service within the casting industry. Quick, helpful communication and clear factual advice are just some of the many attributes that make Talent Talks stand out from the rest!
Bradley Gray
View Our Testimonials
The thing I like the most about TT is they make you feel important and not just 'another extra'. Every shoot I have done they have been organised and totally professional. What you sign to is what you receive. No false promises and no messing around. Great work Talent Talks, here's to the future.
Katie Bunting
Our Auditions
View our latest jobs and auditions and start applying today...
Contact Us Through Twitter
@Talent Talks

Chinese/Easter Asian Baby under 6 weeks old needed for TV Advert. Paid https://t.co/6FzA4CrHL2

@Talent Talks

Did you watch America's War by National Geographic on Monday? If so, you would have spotted some of our #ttfamily… https://t.co/EQjsKLrcfJ
Follow Us On Twitter
Our Instagram Pics