Register to get discovered
Login to improve your profile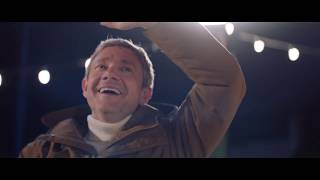 Vodafone: Glide Through Christmas
View The Shoot
More Videos
No other agency offers such a diverse range of jobs, from films, TV series, commercials and music videos to charity campaigns and photo shoots. We know the TT team because they are approachable, contactable and will go out of their way to help us with any issues we may have before, during or after shoot days. It's always a great start to any working day to be greeted by a familiar face from the TT team.
Jo Wheatley
View Our Testimonials
I've been with TT for about a year and find them professional, kind, excellent to deal with and all round fun. There is a variety of jobs on the site and, among others I've had through TT, was the commercial that sponsored ITV News and Weather for 3 months, including Xmas and New Year.
Jenny Brenner
Our Auditions
View our latest jobs and auditions and start applying today...
Contact Us Through Twitter
@Talent Talks

Throwback to when our #ttfamily were on set for Aunt Bessie's - 'Bring out the Bessie in you' Ad. Nothing is too ex… https://t.co/QhfA8Y637E

@Talent Talks

New Monday, New Week, New Goals! Hope everyone had a great holiday and is getting back to the swing of things ☺️.… https://t.co/i1OHvtptrW
Follow Us On Twitter
Our Instagram Pics