Register to get discovered
Login to improve your profile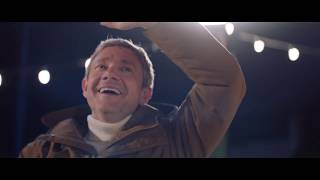 Vodafone: Glide Through Christmas
View The Shoot
More Videos
I love working with Talent Talks as it's like working with a huge family!
Hilary Agostini
View Our Testimonials
TT has changed my life in ways I never imagined, I have been on some very enjoyable jobs, meeting industry professionals who are passionate about their work and inspiring others. TT keeps its fingers on the pulse by adapting its work contacts to meet the challenges of an ever-changing marketplace and sending actors into corporate and medical worlds, in roleplay alongside films and stills shoots. It is with great interest that I watch the growth of this company into other industry sectors to keep us all working through this new digital age which I have no doubt TT has the Talent to do!
Susan Mason
Our Auditions
View our latest jobs and auditions and start applying today...
Contact Us Through Twitter
@Talent Talks

John Lewis Christmas Ad featuring all our #TTFamily is out now! This took 6 weeks, 200 auditions and a lot of sleep… https://t.co/3vVuoVd4Ut

@Talent Talks

Whether you need kickers of the round ball, throwers of the oval ball, or dunkers of the orange ball we've got expe… https://t.co/WHQY6QNhxm
Follow Us On Twitter
Our Instagram Pics