Register to get discovered
Login to improve your profile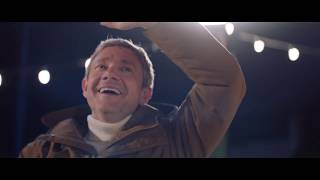 Vodafone: Glide Through Christmas
View The Shoot
More Videos
I worked with Talent Talks on a dance contract for six months in India. We worked on videos in the Bollywood industry, went all around India and even Thailand! It was the most incredible, eye opening experience that I'll remember for a life time. I couldn't have done it without you!
Jazzmin Letitia
View Our Testimonials
The friendliest agency that I belong to. There's almost always a member of the TT team on set and they acknowledge and take time to talk to you. I always feel that my work is valued. Even though I'm one of the older members of TalentTalks I love the young vibe and always have fun on set. Talent Talks have such cool jobs!
Renee Smith
Our Auditions
View our latest jobs and auditions and start applying today...
Contact Us Through Twitter
@Talent Talks

RT @LibanTV: RT! @Talent_Talks Are you a family troubled with a lack of sleep? Do your teenagers spend all day on social media? Are you a f…

@Talent Talks

Open Post: Non-Caucasian Mum and her 6-12 Month Old Baby for Start 4 Life Campaign. Paid https://t.co/FrH7Spc8Fh
Follow Us On Twitter
Our Instagram Pics