Register to get discovered
Login to improve your profile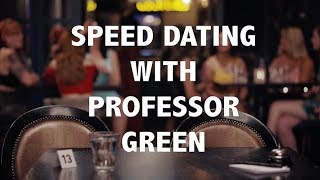 Professor Green - Count On You
View The Shoot
More Videos
Talent Talks provide exceptional service within the casting industry. Quick, helpful communication and clear factual advice are just some of the many attributes that make Talent Talks stand out from the rest!
Bradley Gray
View Our Testimonials
In my early days TT helped me familiarise myself with the roles of SA's for TV and film. The wide range of work they can offer has given me experience including music videos, commercial ads, corporate, training films and TV series. TT provide a friendly interface who know everyone by name and go to great lengths to keep their artists updated at all times.
John McHale
Our Auditions
View our latest jobs and auditions and start applying today...
Contact Us Through Twitter
@Talent Talks

Shout out to Jerry who had a shoot in Kosovo, but his connection flight from Brussels was cancelled, so had to take… https://t.co/zJgU5QjjTk

@Talent Talks

Meet Rob Norris, our tech wizard (otherwise known as the Talent Talks nerd) but is the man that makes things work s… https://t.co/ZWou0ZDM5X
Follow Us On Twitter
Our Instagram Pics