Register to get discovered
Login to improve your profile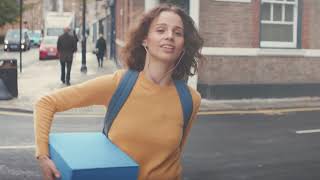 Know what's happening - Explore Twitter
View The Shoot
More Videos
Talent Talks has been great to me, I have enjoyed every moment with them. Good times, unforgettable memories.
Jackson Kai
View Our Testimonials
Just wanted to say what a truly friendly and Professional Agency Talent Talks is to work with, the atmosphere & ambience is fantastic. The team are so nice to work with, I feel very fortunate & privileged to be a member of the Talent Talks family. One of the best Agents around. Would recommend to anyone who has the opportunity to join.
Sheila Glass
Our Auditions
View our latest jobs and auditions and start applying today...
Contact Us Through Twitter
@Talent Talks

If you watched the #britawards last night then you might have spotted our #ttfamily member Gerrard serving milk to… https://t.co/JZNCdpeOng

@Talent Talks

Throwing it back to 7 years ago 😮 when we did an all-nighter shoot in Westfield for Olly Murs Video 'Oh my goodness… https://t.co/OakTyCkrS9
Follow Us On Twitter
Our Instagram Pics