Register to get discovered
Login to improve your profile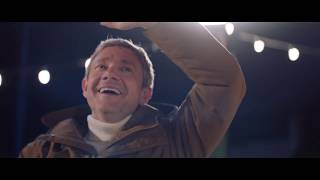 Vodafone: Glide Through Christmas
View The Shoot
More Videos
I joined Talent Talks three years ago and was really impressed with the agency. Within one month of joining I was cast for a Tesco's commercial and have been busy with them ever since, done lots of commercials, music videos and films. I have recommended Talent Talks to lots of my friends in the industry and all of them have secured some castings and are happy they joined.
Daniel Eghan
View Our Testimonials
I have been an SA for about 3 and a half years now. I have always found Talent Talks professional and have had some amazing jobs with them, (Detectorists and The Royals) and numerous more. There is never any trouble with payment. Talent Talks are a truly professional agency.
John Neville
Our Auditions
View our latest jobs and auditions and start applying today...
Contact Us Through Twitter
@Talent Talks

Would RU believe it? Drag Race is finally coming to the UK. The award winning hit series is kicking off next year i… https://t.co/grPIwtbF9m

@Talent Talks

Recent music video our #ttfamily were featured in for the band Easy life with their song 'Nightmares'. A band to lo… https://t.co/UnItNZ6UIj
Follow Us On Twitter
Our Instagram Pics