Register to get discovered
Login to improve your profile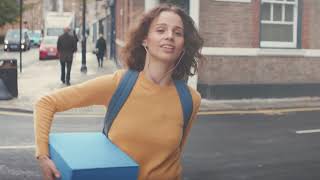 Know what's happening - Explore Twitter
View The Shoot
More Videos
I joined Talent Talks about three years ago after following their page on Social Media. During my time as a member I have successfully been selected to be part of many projects which have been truly enjoyable and meeting so many of the same faces over time. I would like to take the time to thank Talent Talks Team for running a very important and successful agency which has helped my growth as an artiste.
Kishore Bhatt
View Our Testimonials
I want to say a huge thank you for all the exciting work I've done with TT this far! My friends always get jealous when I tell them that I shot another TV series with Elizabeth Hurley (The Royals) or danced with Ellie Goulding on an airplane runway for her Music Video 'Burn.' I always tell them that they can do this as well with Talent Talks. Anything is possible!
Emiliah Rochford
Our Auditions
View our latest jobs and auditions and start applying today...
Contact Us Through Twitter
@Talent Talks

We love a good selfie 😍. Our #ttfamily on set for @ee last week! #talenttalks #castingagency #onset #london https://t.co/u8tp2bqVi6

@Talent Talks

And the music videos keep coming! Here are a few snaps from the music video 'Future Love' by the group RIDE. All ca… https://t.co/OnCBlE7ykv
Follow Us On Twitter
Our Instagram Pics